Meet Elmo, Dyśko family dog who lives in Poland with our boys' cousins, and who got very friendly with Benon and Joseph during our holidays.
Zapoznajcie się z Elmo, pieskiem rodziny Dyśko, który żyje w Polsce z kuzynami naszych chłopców, i który w czasie naszych wakacji szczególnie zaprzyjaźnił się z Benonem i Józkiem.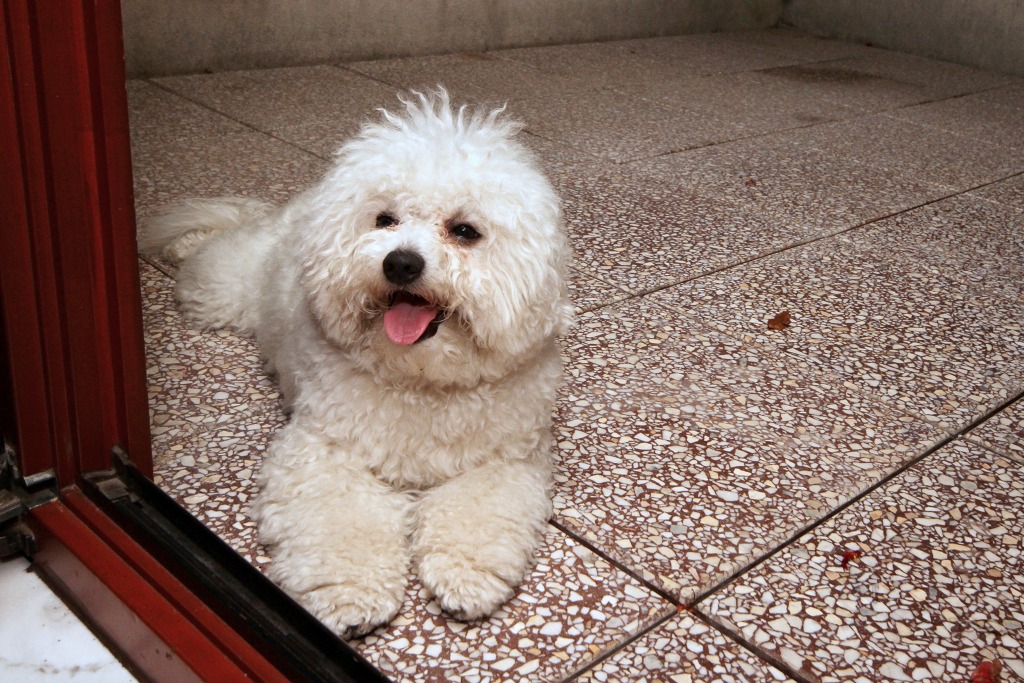 … and here is a little sketch by Benon of Elmo playing (i.e. wrecking) an empty Pepsi bottle. I think it a quite an accurate depiction of Elmo's character. By the way, clever dog for showing his contempt for plastic!
… a tutaj mamy mały szkic Benona, przedstawiający Elmo podczas zabawy (tzn. demolki) pustą butelką po Pepsi. Choć nie jestem znawcą sztuki, to uważam, że rysunek dość wiernie oddaje charakter białego kudłacza. Tak nawiasem mówiąc, to bardzo sprytny piesek, patrzcie jak demonstruje pogardę dla plastiku!